Contact Us
Contact us if you have any questions or suggestions regarding Almware. Use the form or
write us
a letter.
Almware Features
From the requirements gathering phase to further maintenance, provides end-to-end control throughout the entire lifecycle.
Requirements Management
Almware provides systematization of software requirements and traceability between requirements and other project artifacts.
Key feautres:
Versioning of requirements and maintains a change log.
Requirement branches. Separation of change work from the requirements baseline.
Different ways to classify and categorize requirements: domain areas, fiches, applications, actors, etc.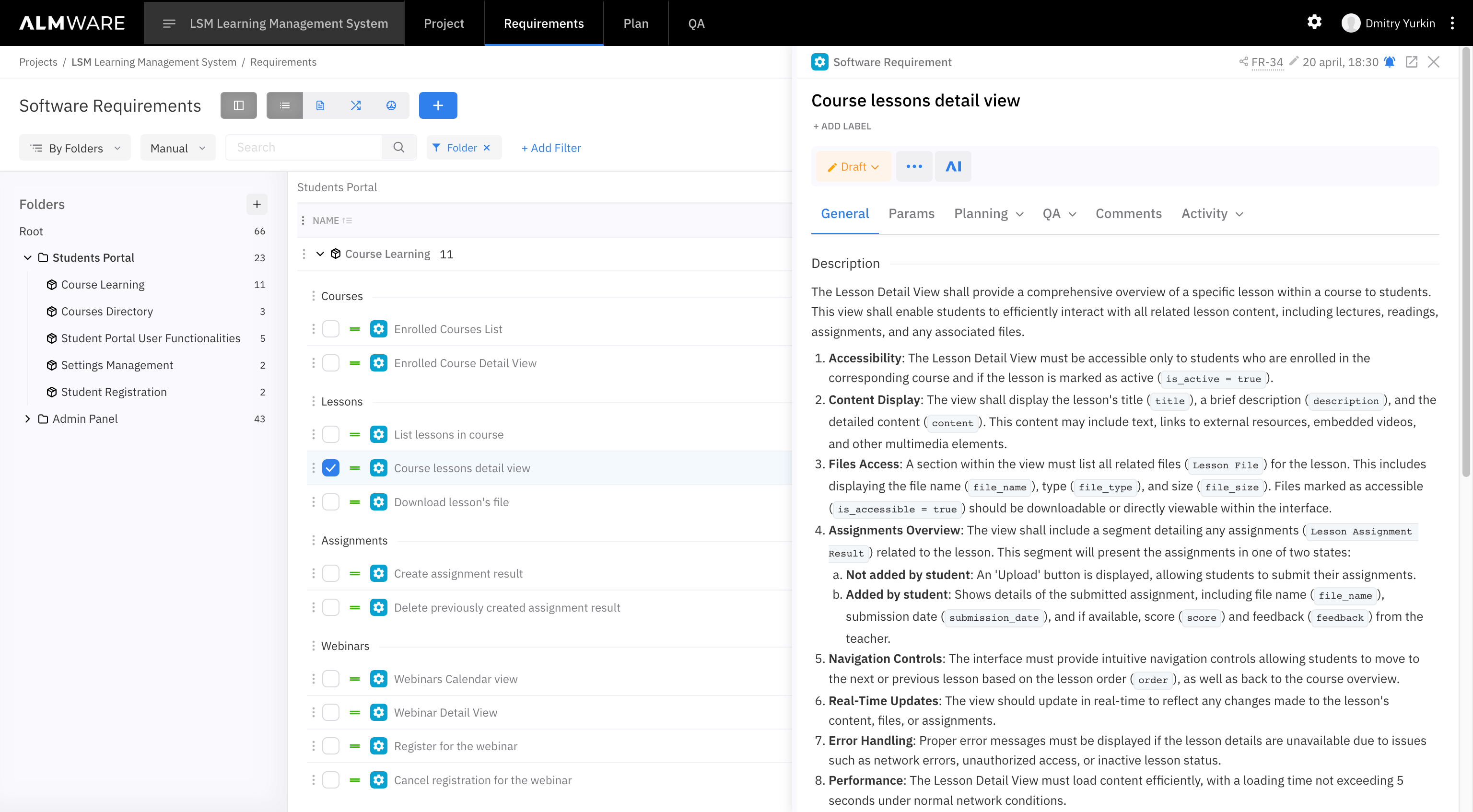 Testing and Quality Assurance
Almware provides basic tools for organizing software testing processes. Using Almware for test management allows you to track test coverage and test results by requirements.
Implementation Planning
Almware provides tools for planning and controlling the implementation of requirements.
You can customize the phases of requirements implementation and have a big picture of the current state in the context of domain areas, features and top-level business requirements.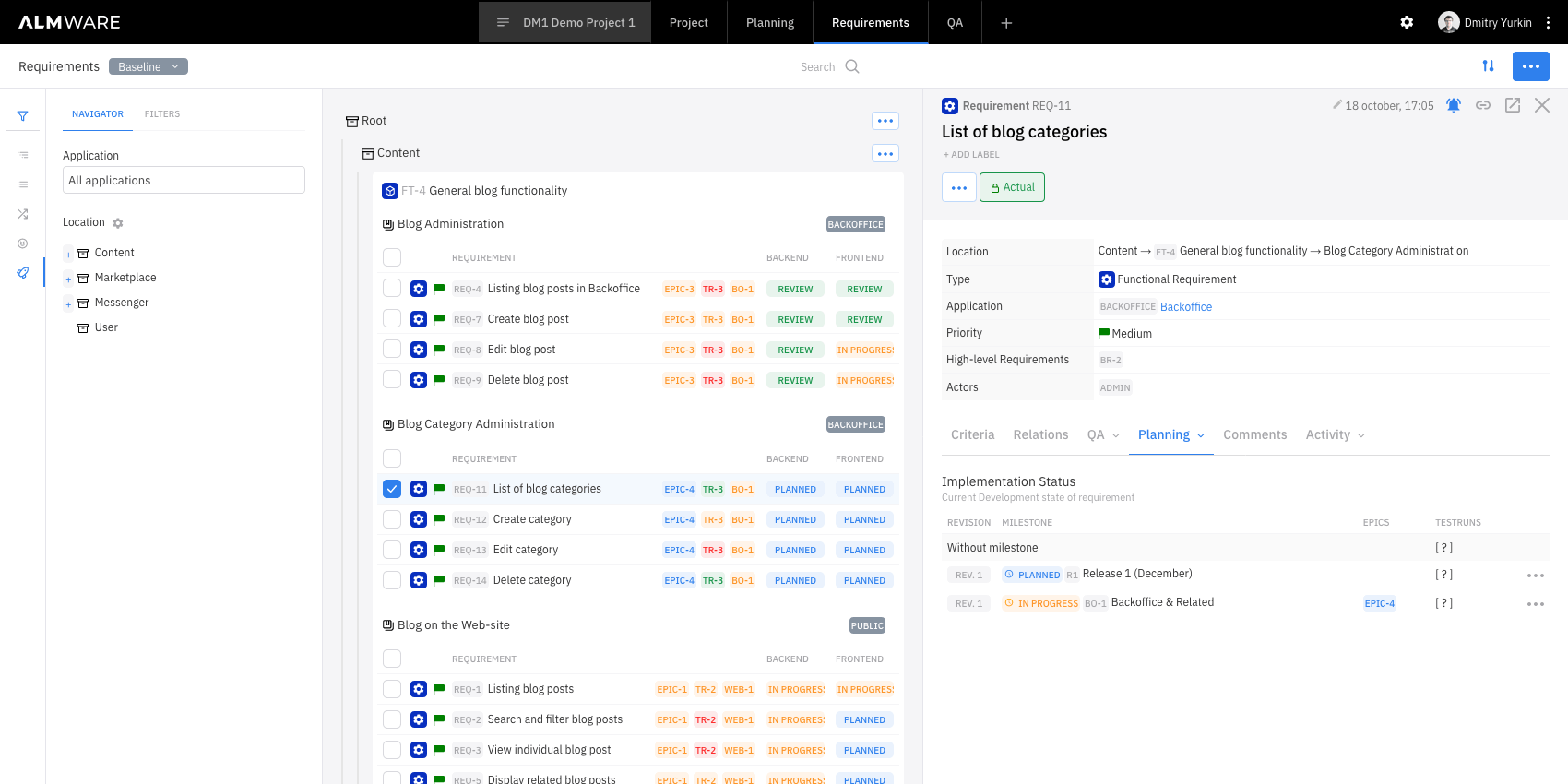 Define. Plan. Test.