Contact Us
Contact us if you have any questions or suggestions regarding Almware. Use the form or
write us
a letter.
Requirements Implementation Planning
Almware provides a suite of tools designed to manage and oversee the process of implementing requirements.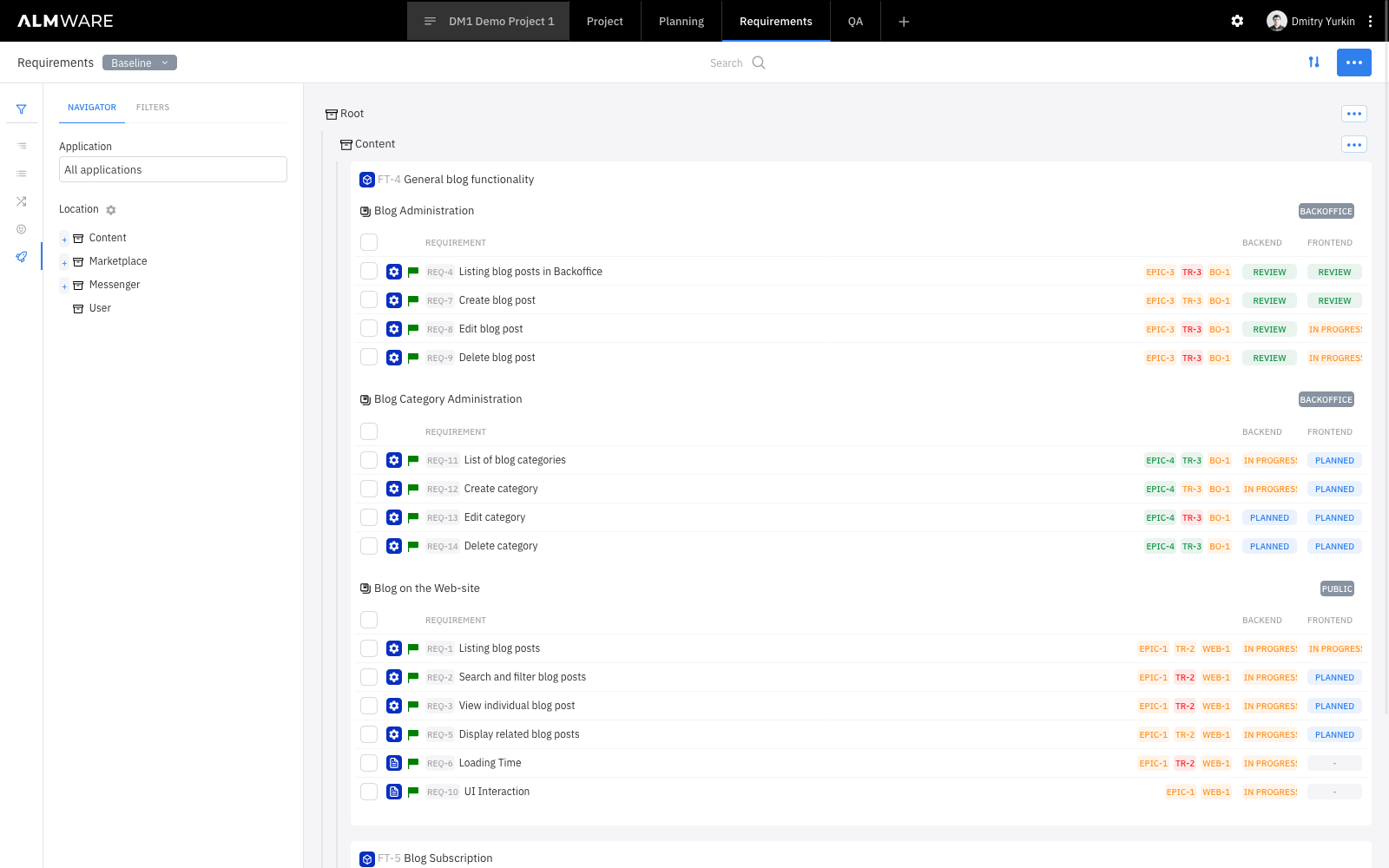 IMPLEMENTATION PLANNING
Milestones
Milestones segment project work into key stages. These can be software version releases or interim development iterations.
A milestone defines a set of requirements, epics, and test runs that must be completed within that stage.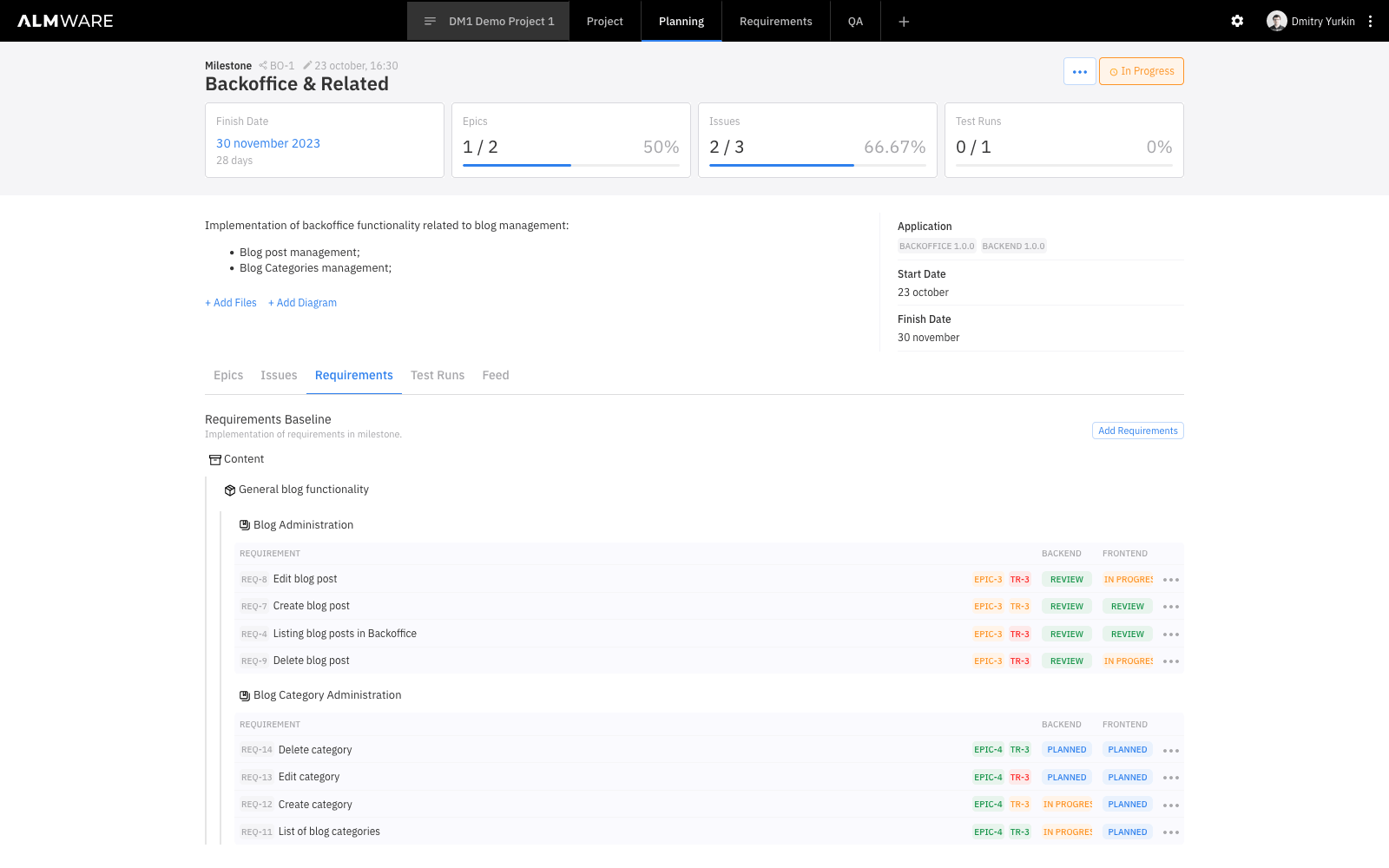 IMPLEMENTATION PLANNING
Implementation Phases
Almware allows to customize the main phases of requirement implementation according to your workflow.
This customization allows to track and monitor the progress of requirements, features, and high-level business requirements or use cases.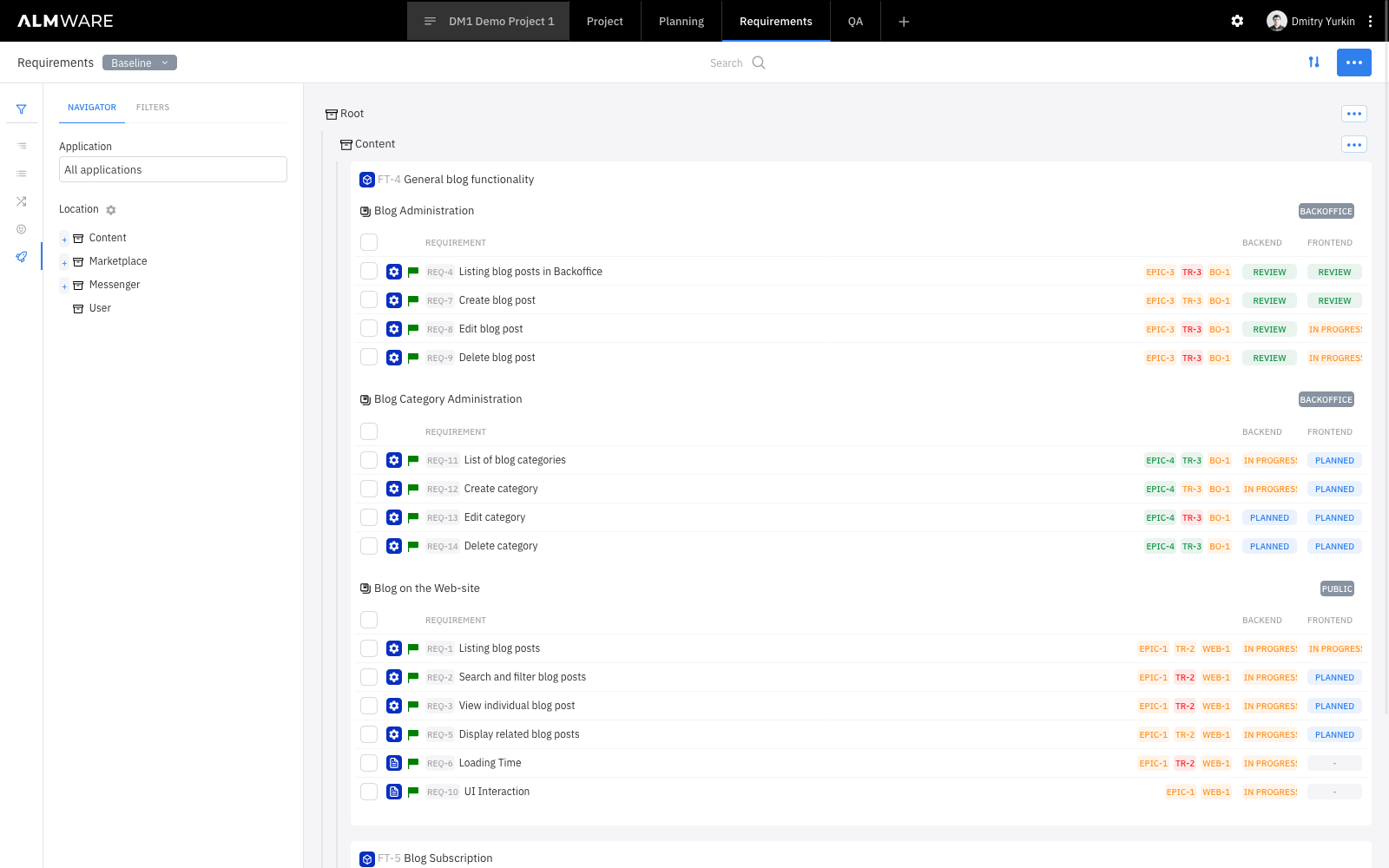 IMPLEMENTATION PLANNING
Epics
Epics simplify the task assignment for implementing requirements by allowing the grouping of related requirements and tasks within a single artifact that has its customizable workflow.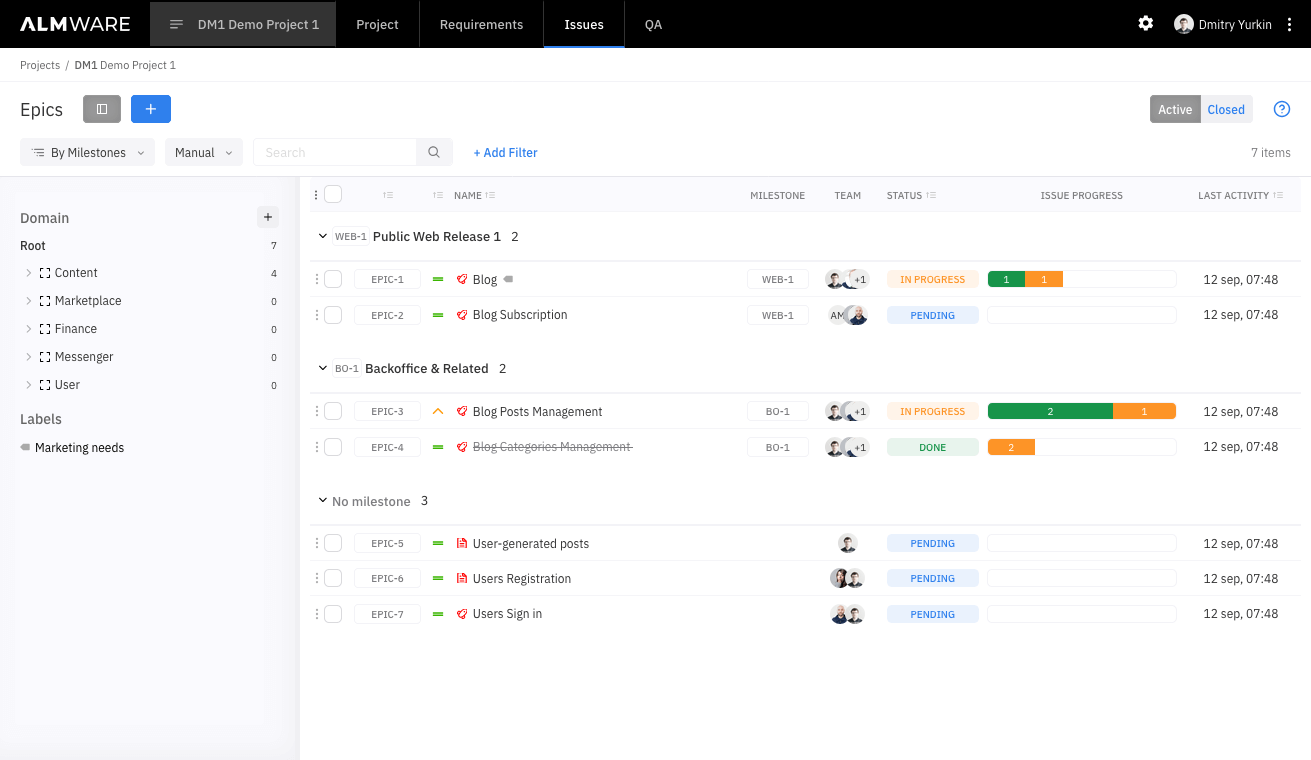 IMPLEMENTATION PLANNING
Tasks
Almware includes an integrated simple task tracker that allows for the assignment and monitoring of the project team's tasks.
Tasks can be scheduled independently or linked to epics and project milestones. Tasks can be associated with requirement artifacts, providing clear traceability.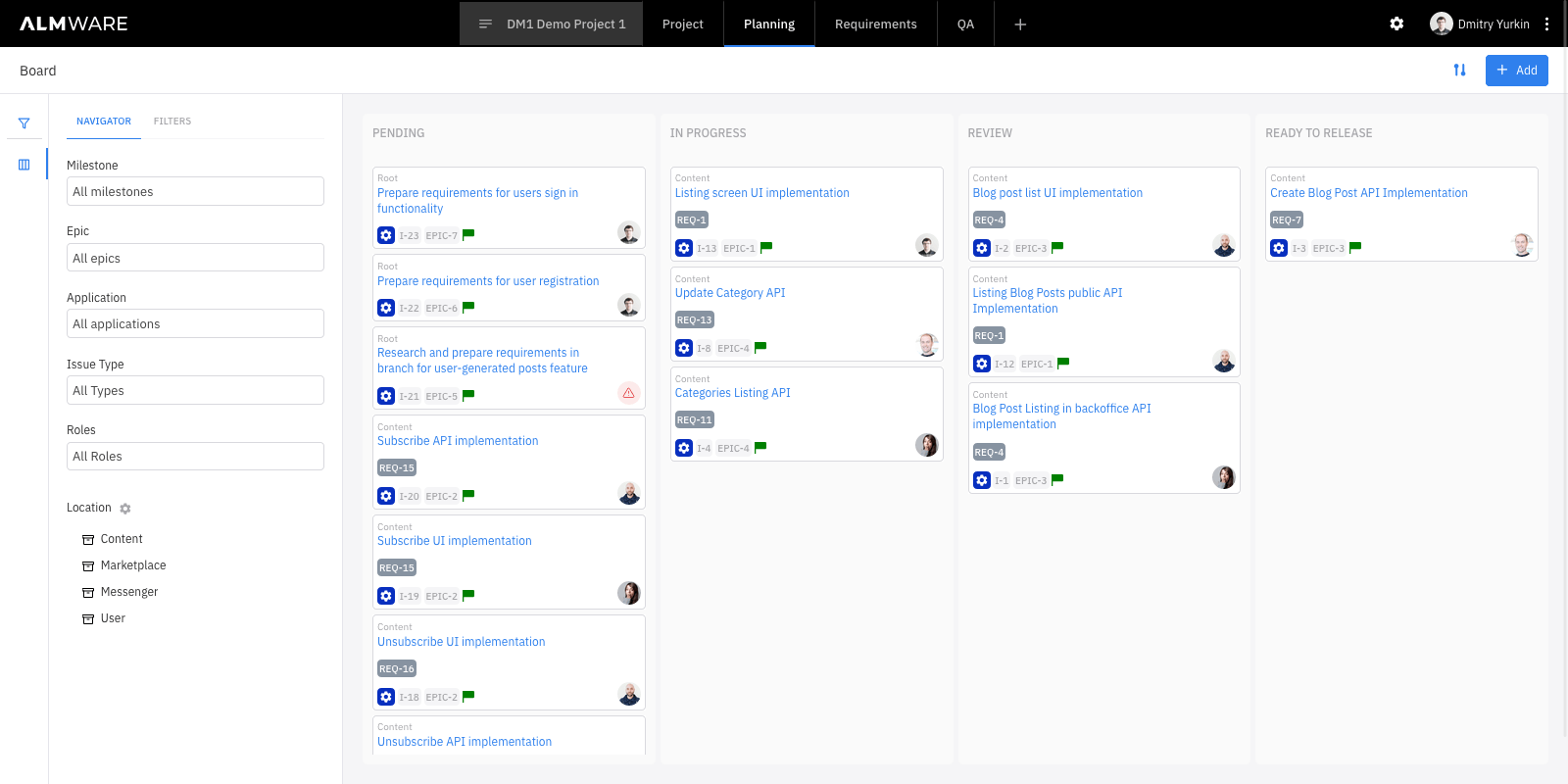 Almware Features
Requirements Management
A comprehensive set of tools for requirements gathering, management, validation and verification.
Planning and Control
Requirements planning and control, requirements implementation phases, tracking of tasks and errors with linking to requirements.
Test Management
Requirements-based test management. Test coverage, planning and results logging.